At Fratello Coffee Roasters, we believe that every varietal of coffee has it's own unique character — our goal is to share that passion for discovering different flavours and cup profiles with our wholesale customers and the public at large. Consumers are embracing a new, more sophisticated coffee culture and we pride ourselves on helping to shape that culture by introducing new and exciting coffee varietals to coffee lovers all over Western Canada.
We work directly with farmers in the world's best coffee growing regions to produce a product that is not only delicious, but also ethically sourced. Roasted by expert coffee professionals at our own roasterie in Calgary, our coffee reflects both our family's 29 years of experience and our commitment to acting as an innovator in the world of coffee.

The journey a coffee bean makes from farm to cup is a long one and at Fratello we pay attention to every detail along the way to make sure that the end product is worthy of our brand. From the way we choose our green beans and interact with the farmers who grow them to the time spent profiling cup after cup in our roastery until we get each varietal just right, we don't let any of our products hit the market until they meet our strict standards of flavour and quality.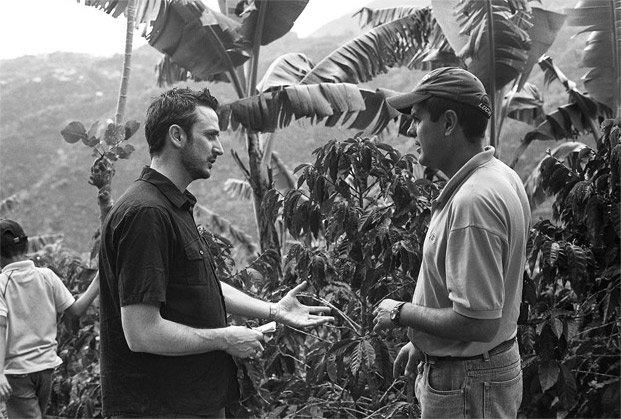 Fratello's direct trade partners receive approximately 25-35% more money for their coffee than Fairtrade's published rates. Our goal to expand our relationships to more regions and greater selections from within the regions we already work will be an on-going process and it's a process that we love.
Our philosophy is simple: financially reward the coffee producers we work with for the quality they produce in order to bring our customers better quality coffee. It's a win-win.