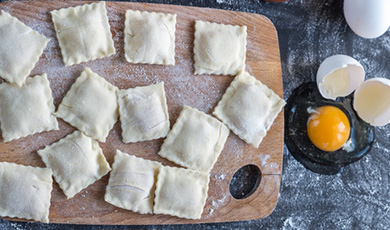 Our recipe is simple – a mixture of the highest-quality eggs and freshly-milled flour. Whether freshly rolled, extruded or filled with unique quality ingredients, our selection is sure to delight.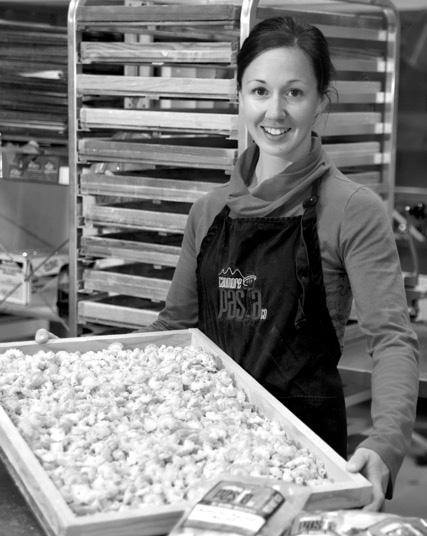 Canmore Pasta Company owner Meghan Bryant is a busy mom with three kids. And like many families in Canmore, hers is a crew of adventurers. In the summer, you can find the Bryants on backpacking trips and rafting expeditions. In the winter, they're really into skiing. It's about embracing the mountain lifestyle. And that means working hard and playing hard. And of course, eating well.
Bryant herself grew up on a farm in Alberta, but she has always had a passion for food. "I love food and I love to cook," Bryant says. "It blends the left and the right brain. I get to be creative, which I love." She's committed to using fresh and real ingredients to make food that is full of goodness and easy to prepare. It's real food. Bryant's team is made up of passionate foodies.