The Future of Recycling?
The City of Edmonton is on a mission to make the waste process cleaner, less burdening on their current system and put more responsibility on the citizen. They are currently undergoing a pilot campaign where residences will have 3 waste streams at home: Recycling, Waste, and Compost. Through this pilot project in select communities, they hope to launch city-wide by 2023. This program will enable a cleaner supply stream of materials to all parts of the Waste Facility which would allow them to reach their 90% landfill diversion goal shortly after that.
To better understand how waste should be separated the City of Edmonton created this infographic that will help your household better determine what items can be sent to an eco-station, reused, recycled or put in the garbage.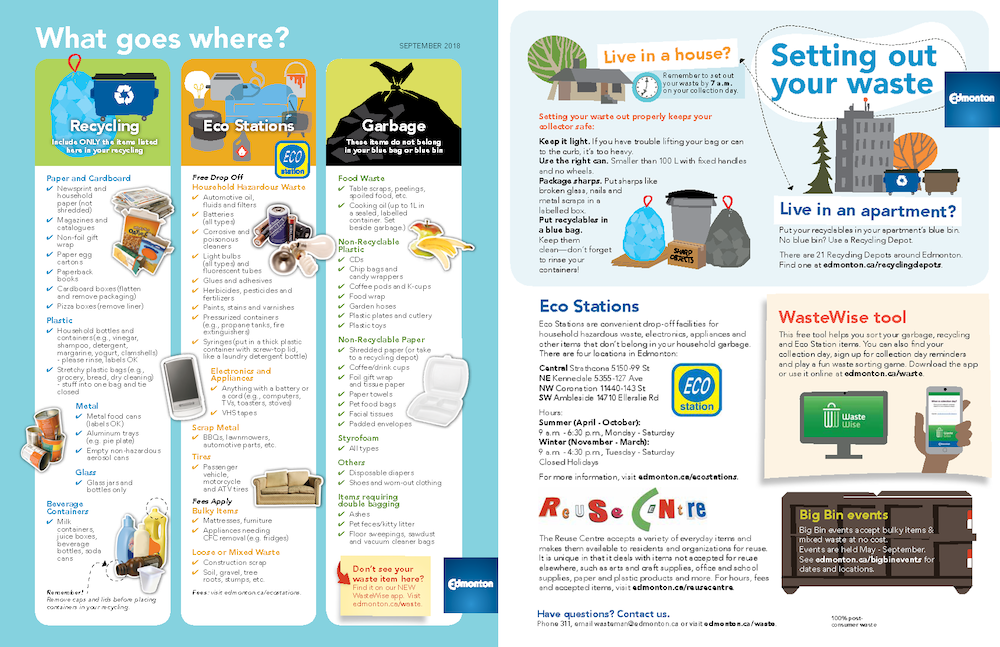 In the Meantime?
Although it is great to have goals in place there needs to be some action now that will initiate change sooner than the current projected timeline as change needs to occur sooner due to an expected growth of 2 million habitants in Edmonton by 2040. Residents in Edmonton should be expecting a new awareness campaign towards the end of 2019/early 2020 about how to properly reduce, re-use, and recycle as well as how to properly separate their household waste. The City of Edmonton has an application (WasteWise) for your devices that you are able to search an item you are getting rid of it will tell you how to properly dispose of it.
What is The Organic Box going to do?

We are a part of this city and we are just as much responsible for ensuring that we are doing our part to ensuring we are not just "wish-cycling".  We have made it easier to look for plastic-free items on our produce catalogue thanks to a new label - Plastic Free. All you have to do is look for the Icon below produce items, or do a search for it. We are in the implementation phase and will be rolling this out across our entire catalogue over the upcoming weeks!