Recipes By Brad - HONEY MUSTARD & DILL DRESSING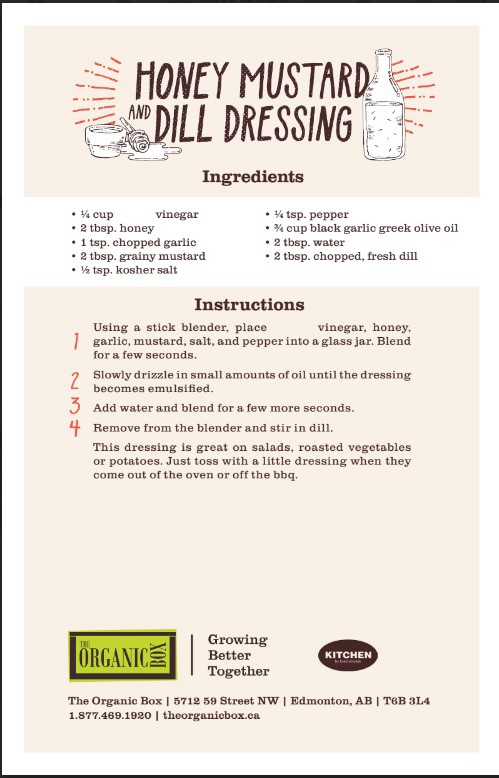 Ingredients:
¼ cup sherry vinegar
2 tbsp. honey
1 tsp. chopped fresh garlic
2 tbsp. grainy mustard
½ tsp. kosher salt
¼ tsp. pepper
¾ cup black garlic Greek olive oil
2 tbsp. water
2 tbsp. chopped, fresh dill
Instructions:
Using a stick blender, place sherry vinegar, honey,
garlic, mustard, salt, and pepper into a glass jar. Blend
for a few seconds.
Slowly drizzle in small amounts of oil until the dressing
becomes emulsified.
Add water and blend for a few more seconds.
Remove from the blender and stir in dill.
This dressing is great on salads, roasted vegetables
or potatoes. Just toss with a little dressing when they
come out of the oven or off the bbq!