The hot summer weather has our fruit ripening and we start picking our cherries later this week,!  This  means we will have them available for everyone NEXT WEEK!
Our beautiful and sweet red blush Rainier cherries will be in your box next week, look for a bag in your Organic Box.
---
How do we pick your cherries for you?
Each year, we host a workforce of migrant labour.  The majority of our workers come from Quebec and the Maritimes, and they camp on our farm while they are working.  
Days begin sunrise, our pickers get up out of bed and head for their ladders, picking as much fruit as they can before the air temperature reaches 25°C.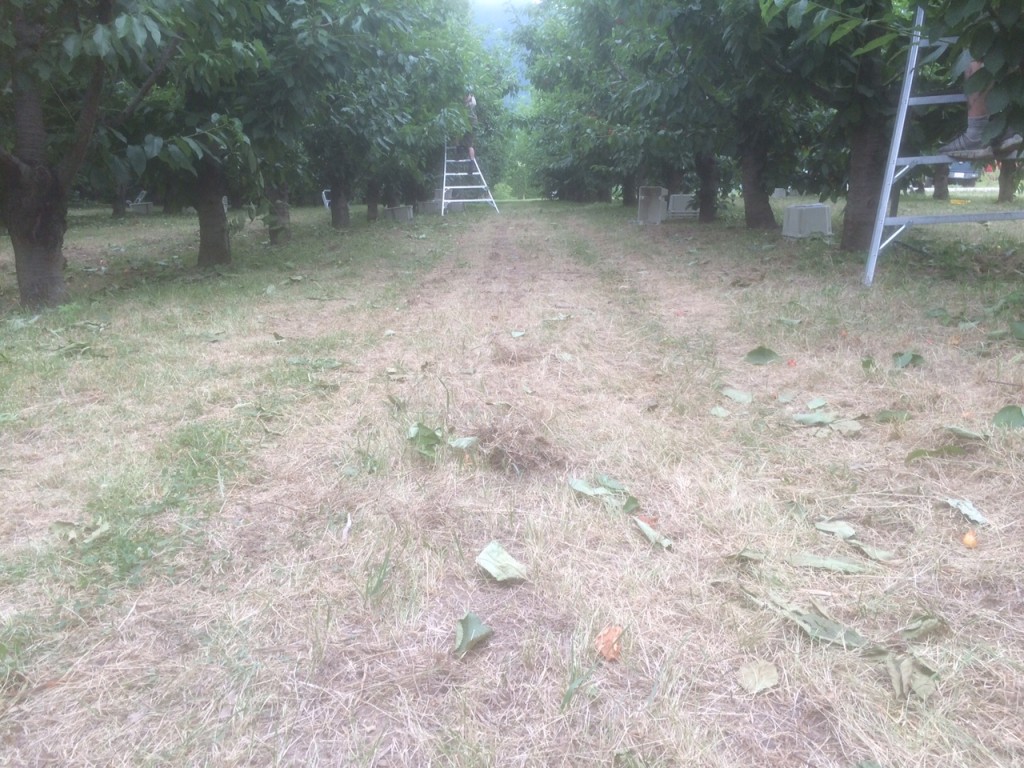 Cherries are picked into 18 lb totes and brought into the sorting room by the swamper.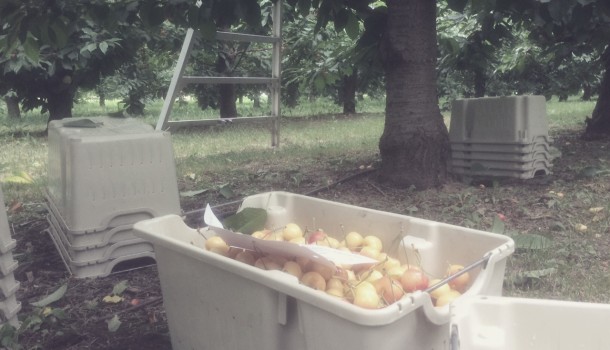 We carefully inspect and hand sort the cherries which are then packed into the bags and boxes that we ship to Edmonton for our members. 

 For a brief few weeks a year we can have as many as 30 people working on our farm, picking, sorting, packing and shipping.

Our crop looks very good this year and we hope everyone takes advantage of the bounty of certified organic, BC cherries will be have for the next few weeks!